Top Reviews from Residents and Families Showcase Outstanding Care Provided by Clarendale of St. Peters to Keep Seniors Feeling Safe, Healthy and Happy
St. Peters, MO January 29, 2021 – Clarendale of St. Peters, a senior living community based in St. Peters, MO, is proud to announce that it has been honored as a SeniorAdvisor.com Best of Senior Living 2021 award winner by A Place for Mom, Inc. (APFM), the largest senior living referral service in North America. The best of senior living honor represents the best of the best of in-home care, assisted living, and other senior living providers, determined by the reviews of seniors and their families on SeniorAdvisor.com, the nation's largest ratings and reviews site for senior care and services. This exclusive designation honors only the top three percent of senior care providers across the United States and Canada.
This year has been tough for so many and Clarendale of St. Peters has shown its resilience in the face of this challenge. Many of the top reviews shared what kept residents feeling safe, less isolated, and stimulated both mentally and physically. From a pen pal program with elementary students, spacious and clean buildings, to having staff just be there to engage with residents and caregivers when they are needed most, Clarendale of St. Peters provided the utmost care.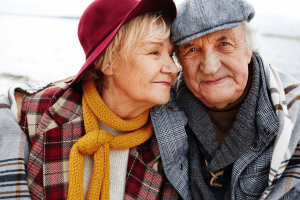 Senior Living Industry is a Critical Category in Caring for Our Aging Population 
Reflected in many of the top reviews, the Senior Living industry has remained a critical industry throughout the pandemic. A Place for Mom surveyed families that moved into a senior living community over the past six months with 86% of caregivers indicating that COVID did not influence their decision to move their loved one into a community during the pandemic, mainly as a result of seniors needing care beyond what could be provided at home. More so, almost 9 in 10 families surveyed with a loved one in Senior Living said they were satisfied/very satisfied with the care their loved one was receiving this past year, as caregiver fatigue became an unfortunate reality with 77% of caregivers reporting that they have been overwhelmed by the demands of caring for a senior since the pandemic began.
"During a year that challenged all of us, and particularly frontline healthcare workers, senior living communities demonstrated resilience going above and beyond to keep residents safe, healthy, and happy," said Sue Johansen, Senior Vice President, Community Network, at A Place for Mom. "Of the nearly 45,000 senior living care providers in North America currently listed on SeniorAdvisor.com and hundreds of thousands of reviews, only the top 3% were recognized with this prestigious award, simply by providing the highest level of care that residents and their families deserve."